Welcome to my Roswell fan fiction site.
This site primarily focuses on the fanfiction of the show, but also contains links, polls, and more to come.
As you return to this site, please check the UPDATES section for information regarding new parts stories, or anything else that I have added to this website.
Please, sign the guest book and leave feedback to the writers. Also, vote for me in the Silver Handprint and Fanforum top site lists! Any suggestions on what you might make that will enhance this website are also welcome!
-Jen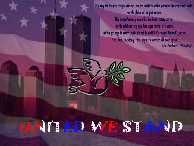 Guest book Provided By: Bravenet.com

E-mail me at: RelKiltalpha@hotmail.com